Welcome to PishPhoto!

Providing Photography Services to You
Thank you for visiting my photography website. I enjoy the gift that God blessed me with - capturing important events in film and making them available to you. As you can see, I have photographed many different types of events and have always done so at a reasonable cost. I photograph high school seniors and families in the studio or on-location, weddings and engagement photo sessions, green-screen photography, parties and special celebrations, family reunions, Baptisms, First Holy Communions, Confirmations, and real estate photography for realtors. I do photo restorations using my Photoshop editing skills. I create beautiful albums, DVD Slideshows, and photo websites to preserve your special memories. Please contact me for your photo needs or additional information.
- Larry Pishitelli
Services

Real Estate Pictures
Highlights of Residential Houses for Sale,
and New Commercial Buildings built by the Shaffer Construction Company.
Recreate Your Damaged, Faded, or Old Pictures into new works of art.
Contact Information :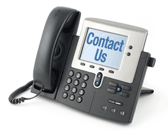 Photography by Larry Pishitelli
Columbus, Ohio
cell phone: (614) 214-8568
email: larry@pishphoto.com
Photo Galleries:

My passion is wedding photography, being the "storyteller." Your wedding day is the most important day of your life. I will tell your wedding story with my captivating photos; capturing and preserving your love, joy and treasured memories on your special day for all eternity.

I have been the photographer for Troop 261 in Marble Cliff, Ohio for many years chronicling the campouts and events happening there. My son Timmy is currently a scout in this troop, following in his dad's footsteps. I get a number of nature shots through our activities in the troop.

I am a member of St Margaret of Cortona Catholic Church. I am also an active member of the Knights of Columbus.

Maintain the history and growth of your family. Let me help you with baby pictures, yearly child photos, birthdays, and reunions done onsite.